Indigo is ready for boom in Vietnam's e-commerce sector
International warehouse management systems (WMS) specialist Indigo Software, has signed a strategic partnership with Vietnamese industrial technology supplier, Sino Corporation. Forming this relationship means Indigo WMS is now available as a warehouse management solution for the many manufacturers and e-retailers based in Vietnam, who are investing in warehouse automation.
According to analysts at Ken Research, Vietnamese distribution centres are increasingly implementing technology and robotics to help them become more efficient and productive. Growing interest in online shopping and increased smartphone usage, means rising demand for warehouse space in order to hold inventory for e-retailers. Indigo WMS is an ideal warehouse management solution for e-commerce companies and Indigo's software already has many reference sites in this sector.
Sino Corporation was founded in 1994 and has extensive technology, leadership and innovation expertise. An ISO 9001:2008 certified company, Sino Corporation, offers a complete end-to-end implementation solution and is well known for its warehouse management solutions.
Vietnam has become a manufacturing hub in South East Asia and providing efficient warehousing facilities plays a vital role in the overall supply chain process. In Vietnam especially, an increasing number of companies are adopting a warehouse management software system that supports effective order and inventory management, automated replenishment, perpetual inventory management and voice directed picking. Indigo WMS fulfils all these requirements and provides warehouse management with real-time operational intelligence.
"Sino is a very well-respected integrator and the ideal solution partner for Indigo. By forging this partnership, our companies can take advantage of the growth in demand for WMS solutions and customers will minimise time to value when they implement," says Mike Hill, Chief Sales Officer at Indigo Software.
WMS - Sino Corporation hợp tác với Indigo WMS
Chuyên gia hệ thống quản lý kho quốc tế (WMS) Indigo Software, đã ký kết hợp tác chiến lược với nhà cung cấp công nghệ công nghiệp Việt Nam, Sino Corporation – Tín Hoà. Mối liên kết này cho phép Indigo WMS trở thành nhà cung cấp giải pháp kho cho nhiều nhà bán lẻ điện tử có trụ sở tại Việt Nam, những người đang đầu tư vào tự động hóa kho.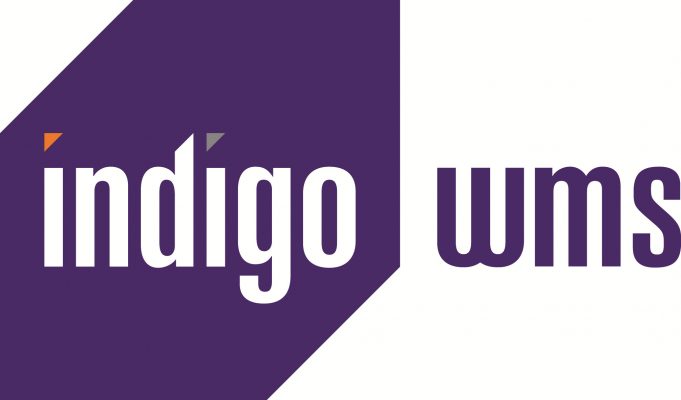 Theo các nhà phân tích tại Ken Research, các trung tâm phân phối của Việt Nam đang ngày càng triển khai công nghệ và robot để trở hiệu quả hơn. Sự quan tâm ngày càng tăng đối với việc mua sắm trực tuyến và tăng mức sử dụng điện thoại thông minh, có nghĩa là nhu cầu về không gian kho tăng lên để tồn kho cho các nhà bán lẻ điện tử. Indigo WMS là một giải pháp quản lý kho WMS lý tưởng cho các công ty thương mại điện tử và phần mềm Indigo, đã có nhiều trang web tham khảo trong lĩnh vực này.
"Sino là một nhà cung cấp có uy tín trong thị trường và là đối tác giải pháp lý tưởng cho Indigo. Bằng cách củng cố mối quan hệ hợp tác này, các công ty của chúng tôi có thể tận dụng sự tăng trưởng về các giải pháp WMS và khách hàng sẽ giảm thiểu thời gian để định giá khi họ triển khai, theo ông Mike Hill, Giám đốc bán hàng của Indigo Software."
Sino Corporation được thành lập vào năm 1994 và có chuyên môn sâu về công nghệ, lãnh đạo và đổi mới. Công ty được chứng nhận ISO 9001: 2008, Sino Corporation, cung cấp một giải pháp hoàn chỉnh từ thiết bị đến giải pháp, đặc biệt nổi tiếng với các giải pháp quản lý kho.
Việt Nam đã trở thành một trung tâm sản xuất tại Đông Nam Á và việc cung cấp các cơ sở kho bãi hiệu quả đóng một vai trò quan trọng trong quy trình chuỗi cung ứng tổng thể. Đặc biệt tại Việt Nam, ngày càng có nhiều công ty áp dụng hệ thống phần mềm quản lý kho hỗ trợ quản lý đơn hàng và hàng tồn kho hiệu quả, bổ sung tự động, quản lý hàng tồn kho vĩnh viễn và hướng dẫn bằng giọng nói. Indigo WMS đáp ứng tất cả các yêu cầu này và cung cấp cho ban quản lý kho thông minh hoạt động theo thời gian thực.
Theo: https://www.warehousinglogisticsinternational.com/indigo-is-ready-for-boom-in-vietnams-e-commerce-sector/
DRIVE GROWTH WITH A SMARTER WAREHOUSE
When it comes to creating a real-time warehouse, only Sino brings you true end-to-end solutions. Our products help your company wrangle increasing complexities by automating processes and simplifying operations.
Our visibility solutions, built on peerless Wi-Fi networks and RFID infrastructure, give you the information and agility to capitalize on customer demand. Powerful mobility tools empower workers, boosting productivity in every inch of the warehouse. Sino services help you get and keep your mobile warehouse solution up and running at peak performance and free your IT staff to focus on business objectives.
EMPOWER WORKERS WITH THE RIGHT MOBILE TOOLS
Giving workers truly actionable intelligence at the point of work ensures accuracy, allows insightful decisions and eliminates delays. Empowered workers can better serve suppliers and customers, driving efficiency and customer experience.
SIMPLIFY OPERATIONS THROUGH AUTOMATION
Greater upstream and downstream complexities have increased the cost of filling each order but Sino's solutions can improve throughput by utilizing platforms optimized for each warehouse workflow and give your workforce the task prioritization needed to deliver greater value.